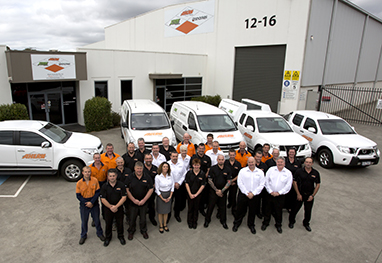 Ahern Australia is the national provider of sales, parts and service for Snorkel elevating work platforms. We are also the exclusive distributor for RUTHMANN BLUELIFT spider lifts in Australia.
A leading global manufacturer, Snorkel elevating work platforms are simple, reliable and robust. Made with all-steel construction, Snorkel EWP are dependable and long-lasting. Italian-made BLUELIFT spider lifts are compact and narrow for work in confined spaces.
Four fully equipped sales and service facilities in Sydney, Melbourne, Brisbane and Perth offer a nationwide service. Our locations are supported by a network of field representatives and certified technicians.
Our friendly, experienced team will help you find the right Snorkel EWP for your needs. Directly onsite or by phone, certified technicians and staff deliver fast and reliable customer support. Along with unparalleled product support, all Snorkel equipment are backed by a manufacturers' warranty. Ahern Australia provides direct support throughout the product warranty claims process.
A large stock of common spare parts is conveniently carried at each of four locations. Local availability of genuine spare parts reduces equipment downtime to maintain productivity on the job. Certified field technicians are also equipped to provide service for Snorkel lifts wherever needed.
Preventative maintenance ensures equipment work safely and securely. Comprehensive maintenance programs offer a wide range of service and maintenance contracts. Regular service and repairs prolong the quality and working life of your equipment.
To promote safe use and operation of Snorkel access equipment, we provide industry-approved training. Nationally recognized operator training programs are in accordance with organizations like the Elevating Work Platform Association (https://www.ewpa.com.au/about-ewpa). Licensing for various equipment categories include EWP Yellow Card, over 11.0m training and Telehandler Gold Card.
Ahern Australia is a member of the Ahern Group, a privately owned global company with annual revenues in excess of USD 650 million, incorporating Snorkel, Xtreme Manufacturing and Ahern Rentals. Visit www.ahern.com for more information.
Learn more about Snorkel at www.snorkellifts.co.nz or RUTHMANN BLUELIFT spider lifts at www.ruthmann.de/en/products/bluelift.
Learn more about Bluelift here http://www.ahernaustralia.com.au/bluelift/