Ahern Australia has several Snorkel models in stock and available for you to take home today! Between now and September 30, you can take advantage of our in-stock inventory and start growing your business immediately.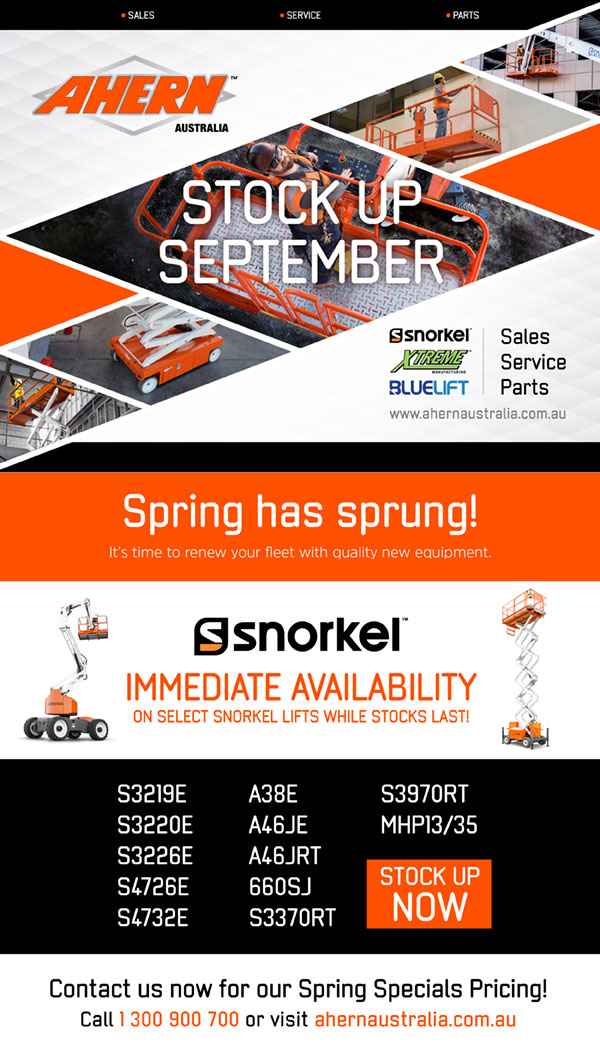 Special pricing while stocks last. Offer ends on 30 September 2018. ©2018 Ahern Australia. All rights reserved.
For more information, please contact us at 1300 900 700 or visit our contact page.