SIMPLE AND EFFECTIVE SECONDARY GUARDING – $1,750.00* inc GST

• Simple, mechanical system – no complexity
• Easy to service and maintain – no electronics
• Operator can override the system if necessary
• Fitted as standard on new Snorkel booms
Designed by Snorkel's in-house engineering team, the system features a spring-loaded rail mounted above the platform controls, which cuts-out machine operations when pressure is applied.
If the operator is able, they can restore power using the override switch in the platform. Alternatively, the ground controls can be used to lower the platform.
Snorkel Guard™ is fitted as standard on all new build Snorkel boom lifts with platform heights of 40 ft. (12.1m) and above. A retrofit kit is available for most Snorkel booms in the field.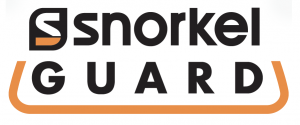 For more information on Snorkel Guard™ – Call 1300 900 700
*Terms and conditions apply: Snorkel Guard is it retrofittable to most snorkel self-propelled boom lifts, though some exclusions apply. Price is based on the unit being fitted by Ahern Australia, in their Brisbane, Sydney, Melbourne or Perth workshops. Price does not include the transport of the machine to and from the Ahern Australia workshop. Includes Snorkel Guard device and all relevant all parts and fittings.
Promotion is offered by Ahern Australia and is valid on selected models only. Pricing is subject to any applicable taxes, fees and freight. Available until 31st March 2018. Ahern Australia reserves the right to amend or withdraw this offer at any time, without notice. Specifications, photos and diagrams are provided for illustrative purposes only and are subject to change. For full details on this promotion, contact Ahern Australia on 1300 900 700. Ahern Australia's decision is final.